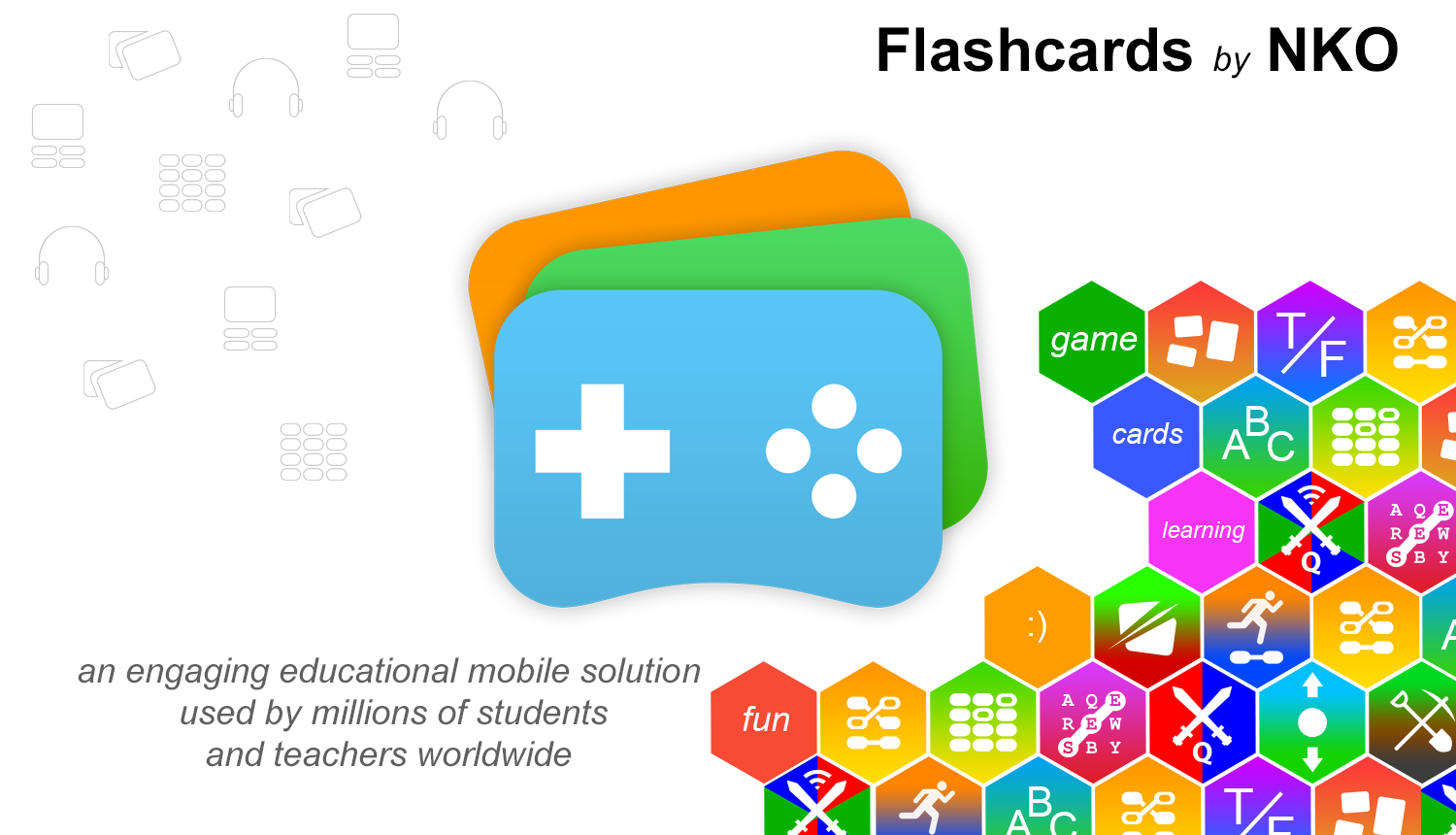 Looking for a powerful and easy-to-use flashcards app to help you study? This app allows you to create rich text formatted flashcards with pictures and download millions of flashcards on hundreds of subjects created by both experts and novices.

Matching, True/False, Memory, Spelling, Q-Battle, Word Search, Flow, Flappy Dog, Dig It Up, and Q-Battle LMP games add more fun to your studying. Don't be surprised to find yourself playing games, getting badges and beating highscores of your friends or classmates rather than simply flipping cards... :)

- featured in 1000+ App Store "What's Hot" lists in 70+ countries
- used in classrooms and schools worldwide.

FROM TEACHERS:

"I saw a big improvement in the most recent test scores which, I believe, can be partially attributed to their use of the Flashcards app."

"everything you ever wanted to do with flashcards and then some. Supports individualized and differentiated learning in the classroom."

"I'm a high school English teacher who loves your app! I kept seeing my students using it, and I checked the app store a couple of times looking for it. I finally took a good look, and I realized they were creating fabulous decks beyond what I was seeing in the bare apps available. The features of your app are rich and so intuitive!"

APP FEATURES

- Create your own cards with rich text formatting and images
- Download millions of flashcards made by other users from Flashcards Exchange and Quizlet
- Organize your cards into folders
- Share your decks with friends using shared (automatically synchronized) folders, email or iTunes.
- Keep track of your progress for each deck and each card
- Manual and Slide show modes
- Linear/Adaptive/Shuffle mode to enhance retention
- 5 tools (Review, Explore, Quiz, Listen, and Collage).
- 10 studying/testing games (Matching, Memory, True/False, Spelling, Words, Q-Battle, Flow, Flappy Dog, Dig It Up, Q-Battle LMP)
- 5 built-in keyboards (rich text formatting, maths symbols, chemistry symbols, Fonts, and Greek letters) and support of custom keyboards.
- Combine or split decks
- Sorting flashcards
- Import decks in txt, csv, or tsv formats
- a drawing tool
- 36 built-in text-to-speech voices that works offline + 40+ additional voices from iSpeech.
- color coding
- no distracting ads

FOR TEACHERS:
- classes, leaderboards, a lot of games!